We have one of the most advanced fully computerized optical labs capable of making almost any prescription to exact specifications ordered by the Doctor in almost any material.
We will fill a prescription from any Doctor. So whether you are in the need of a bifocal, trifocal, progressive lens or polarized prescription sunglasses look to us for quality and satisfaction.
If you are looking for the lightest, thinnest, lens in the world, it can be found at Lange Eye Care. If you have Macular Degeneration or there is a family history of it and u want the best protection then u will want a Blue Blocking lens or a Blue Filtering lens like the  ohthalmic Blue Guard, Blue Light Defense, Blue Light Shield, Blue Tech  or Prevencia Lange Eye Care can make all 5.
We also carry many specialty sport frames with top brand lenses, many that can be fitted with your prescription such as: Swim Goggles, Snow Ski Goggles, Shooters,  Mountain Biking eye wear, Motocross and Streetbike eye wear and Scuba-Diving Masks. What ever your sporting needs we have the optical answer.
We can duplicate your prescription, fill a prescription from another Doctor, and provide you with a new prescription.
There are several options for your lenses:
Lange Eye Institute offers the newest most advanced lens for filtering out the blue light called Blue Light Defense , Blue Light Shield or  Ophthalmic Blue Guard.  This new lens technology is available in single vision , bifocal and progressive lens  designs.  Lange Eye Institute now offers  Blue Light Defense and Blue Guard lenses in an all exclusive  progressive german lens design  called LEC advanced, LEC extreme and LEC extreme Custom.  This combination of Blue Light Defense/ Blue Light Shield and LEC progressives gives the best visual performance and best protection money can buy!! learn more about Blue Light Defense ://Www.bluelightdefense.com
Back surface free form digital Progressive lenses
All new Varilux S series, Varilux Physio DRX, Physio Enhnaced and Varilux Comfort DRx, The Top Progressive lens Lange Eye Care offers is Blue Light Defense  Progressive called Blue Defense Extreme. read what Dr Lange says about it :http://www.drmichaellange.com/uncategorized/blue-light-defense-introduces-all-new-digital-free-form-progressive-lens/
Crizal Sapphire, Crizal Prevensia, Crizal Avance
Transition Vantage Polarized lenses
Solar Radiation Control
Crizal® AR and ALIZÉ™ Lenses
KODAK Precise™ Progressives
KODAK Unique  Back surface™  Progressive Lens
Blu Tech lenses ( blocks 99.9% blue light)
ZEISS Individual™ Customized Eyeglass Lenses – New
ZEISS i.ProfilerPlus® -Determine the exact "fingerprint" of your eyes
Blue Defense Extreme Progressive. is the newest and best Lange Eye Care offers  ( First in the world to have this lens)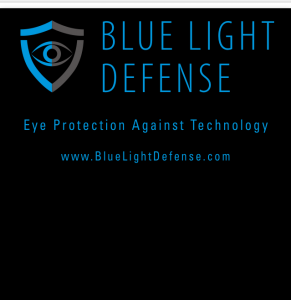 New Ophthalmic Blue Light Defense or Blue Light Shield  – the most advanced blue filtering lens in the world. this lens is clear, no yellow color or purple haze!
Lange Eye Institute also carries Varilux lenses,Learn more about these progressive lenses  you can now purchase at Lange Eye Care: http://www.variluxusa.com/varilux-s-series/Pages/default.aspx
Learn about the differnt types of Crizal  anti glare lenses and see which one is right for you? http://www.crizalusa.com/Crizal-Lenses/Pages/default.aspx
the latest science an label for Blue Light Defense  LangeBlueLightDefenseLabel 
Here is the layout of the new Blue Defense Extreme Progressive lens